Halloween is almost upon us. Besides the bucket-loads of chocolate and lollies we are sure to consume, we all have one burning question on our minds: what should we dress up as this Halloween?
If you're looking for scary Halloween makeup ideas with a sexy twist, you've landed in the right place. Here are five makeup looks that'll make sure you look drop-dead gorgeous at your next party.
Let's get started right away.
1. Doll face
There's no denying it – dolls can be incredibly creepy. Our take on a doll face makeup combines the best of sexy and scary Halloween makeup. Here's how to achieve it.
First, to create that perfect porcelain finish, use a high-coverage foundation in the lightest shade possible. Be sure to bring the foundation down your neck for a seamless finish. Then, apply blush to the apples of your cheeks – be generous.
Add fine winged liner in black, pack on the mascara (don't forget the lower lashes), and finish off the scary Halloween makeup look with red lipstick. Just remember, now's not the time to overline your lips – you want to create the appearance of a small, dainty mouth.
Take this Halloween makeup to the next level by popping on a set of Sumita colour perfect contact lenses in a vibrant blue or green shade.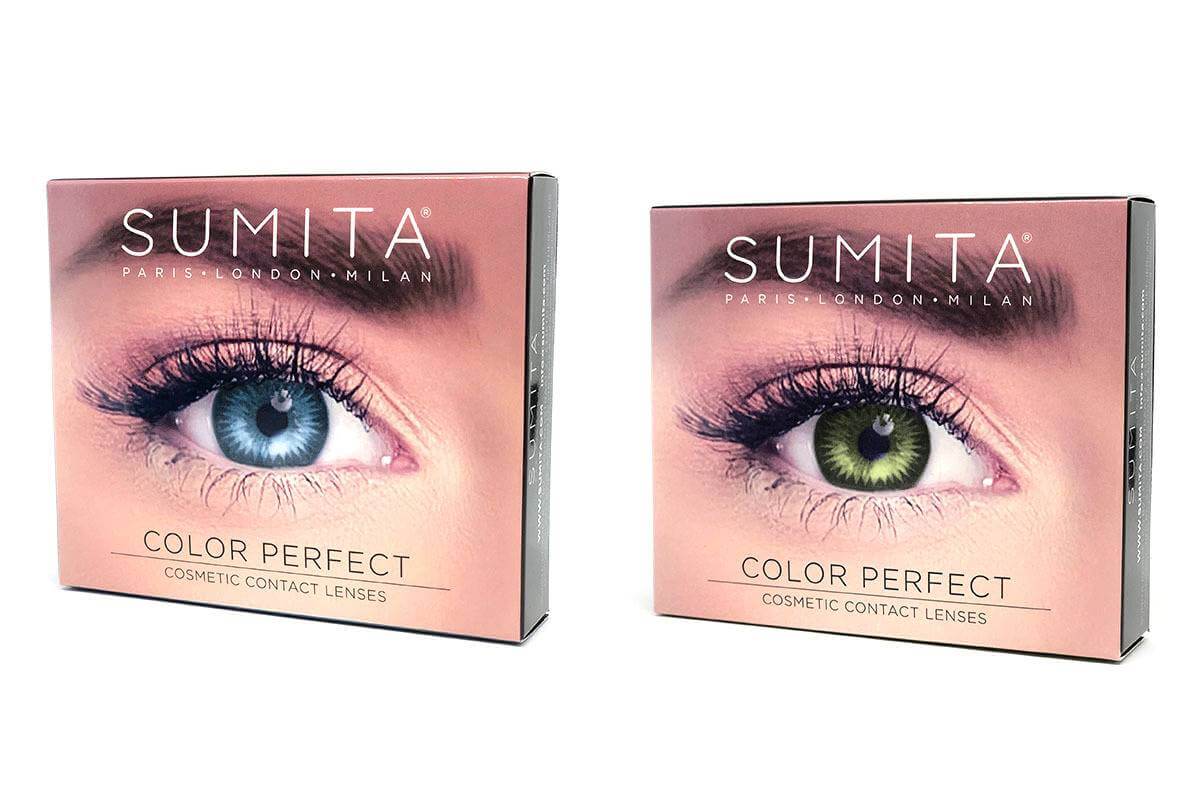 2. Clockwork Orange
Effortless, instantly recognisable, and oh-so-scary, this Clockwork Orange-inspired Halloween makeup look is this simple: apply lengthening and volumising black mascara to one eye, and one eye only.
Top the look with blue contact lenses and a black bowler hat. Dress in all-white, and you're good to go.
3. Glamorous goth
Nothing says sexy and scary like a dark smokey eye, dark lips, and a perfect complexion.
Transforming yourself into a glamorous goth is all about the eyes – go big, bold, and dark. A deep black eyeshadow with a mesmerising glitter is an ideal option. Check out our Colour Pro Eyeshadow Pans in DMC black. Add intensity with an Eyeliner Pencil and a plum-toned liquid lipstick.
You could even wear a pair of Sumita colour perfect contact lenses in grey.
4. Woodland elf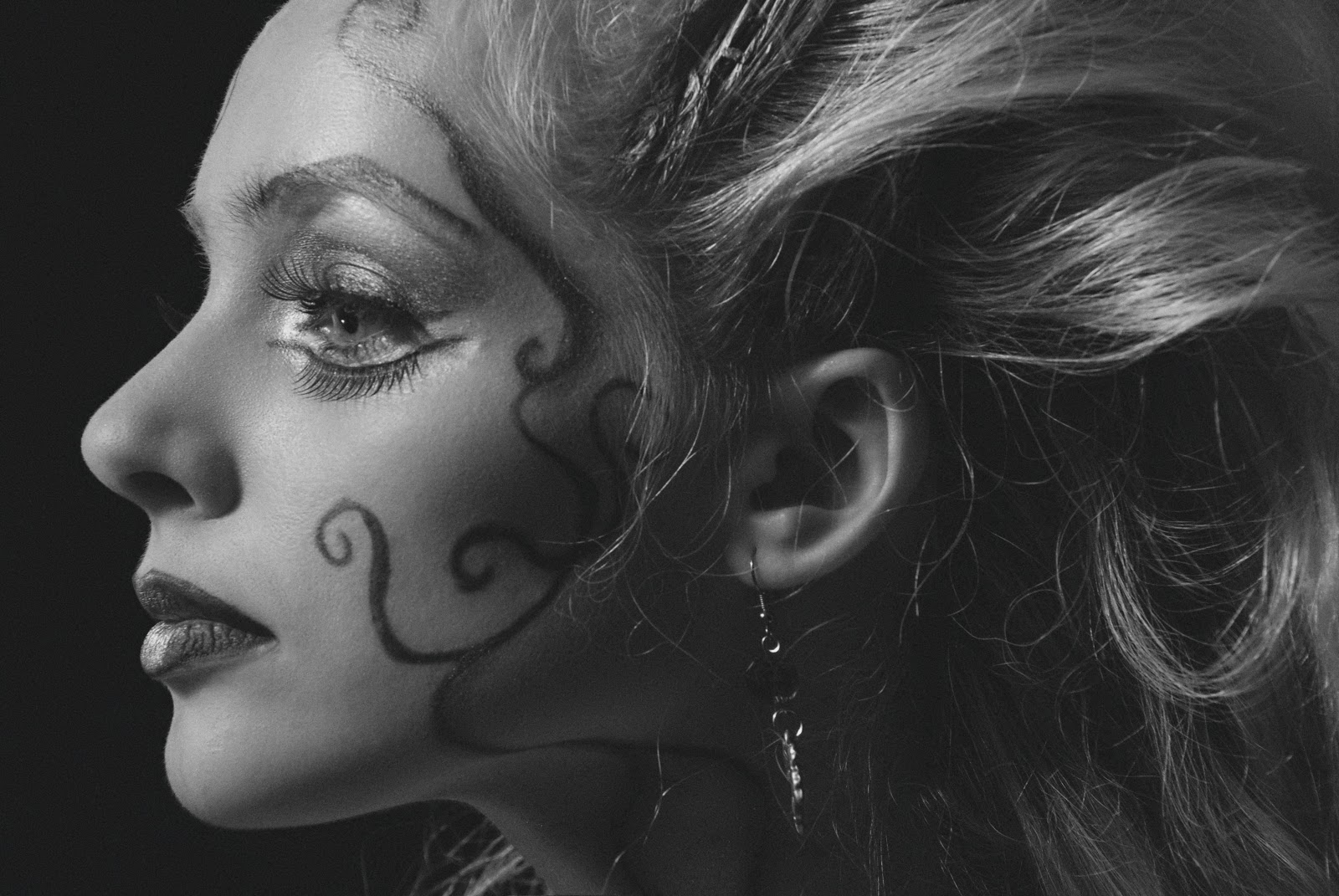 Go green this Halloween and take on the fairy-like persona of a mystical woodland elf.
Keep your face makeup to a minimum: think medium-coverage foundation, a soft bronzer, and a peach-toned blush (try our Colour Pro Blush in Peach Glow).
When it comes to your eyes, have a bit of fun.
Grab yourself a high-quality green eyeliner and draw on twisting vines and leaves around your eyes. Finish with a brown mascara (opt for waterproof if you plan to stay out all night) and a pair of jewel-toned green contact lenses.
5. Vampy vampire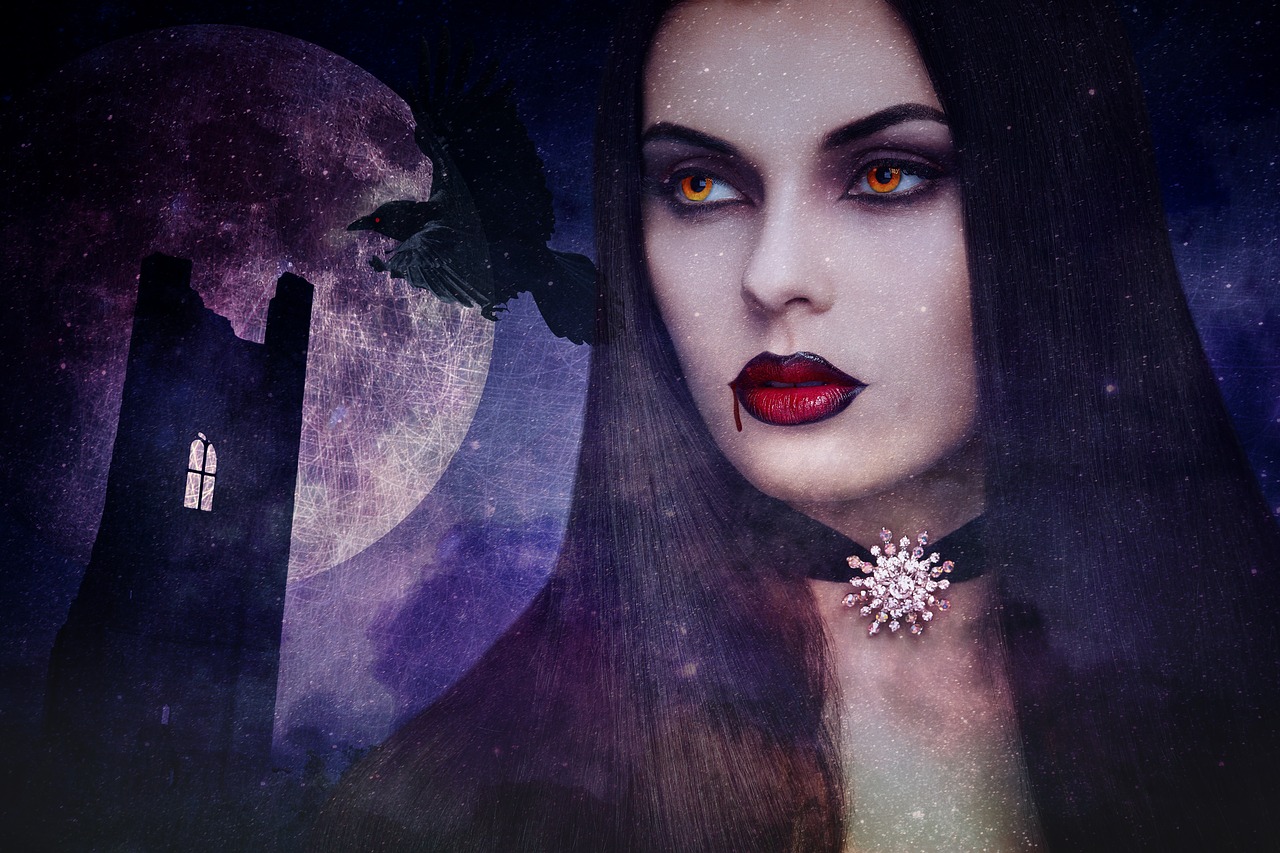 Cool, calm, and creepy, the vampire is a classic Halloween costume. Take this tried-and-true favourite and give it a much-needed update with a sexy Halloween makeup look.
Start by using a foundation a shade or two paler than your natural skin tone. Steer clear of bronzer and blush – remember, you're undead. A simple winged eyeliner is a sophisticated and sexy option. Don't forget to pack on the mascara on your upper lashes.
Now, the fun part. Using a pencil brush and a red lipstick or a lip liner, add drops of blood to the corners of your mouth. Keep them small and understated, and you'll nail the scary yet sexy brief.
Get everything you need to nail your Halloween makeup looks
Here at Bellezza, we have everything you need to create the scary yet sexy Halloween makeup looks listed above. Browse our online shop today.